| << |20 | 21 |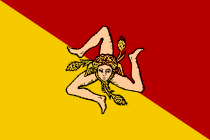 | 23 | 24 | 25 |

| 27 | 28 | 29 | >> |

1 | 2 | 3 | 4 | 5 | 6
Portugal, Adventure #26, Page 3

Fado
Fado means Destiny or Fate, and it is Portuguese Music that is mournful in tune and lyric. The source seems to be a mix of Moorish and African. The subject can be anything but the more known lyrics are about lost love. We went to a Fado Cabaret for dinner and music.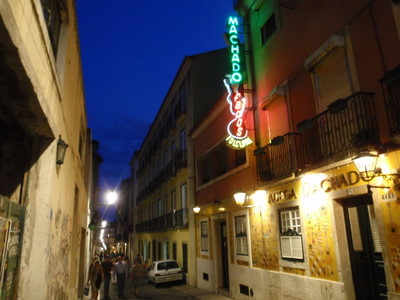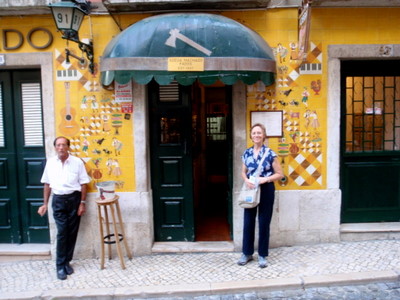 We never learned the significance of the Axe (Machado means Axe).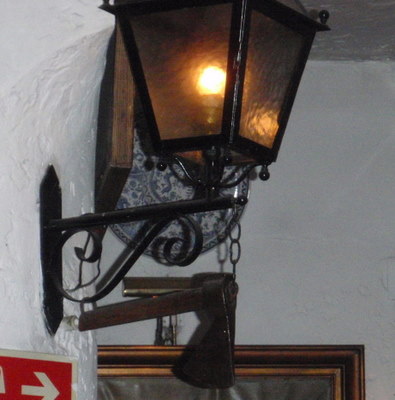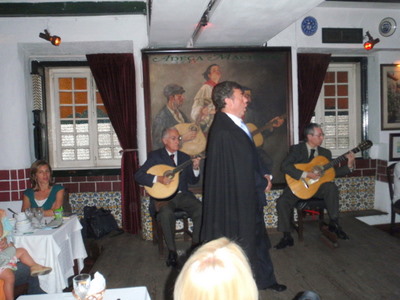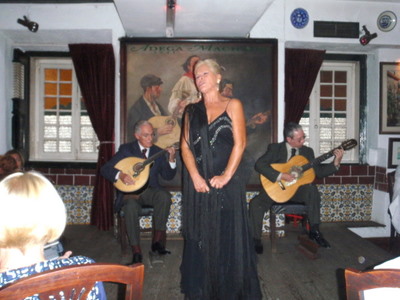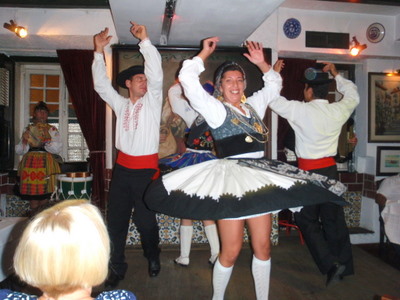 Road Trip (Lisbon > Viseu > Porto)
Day 1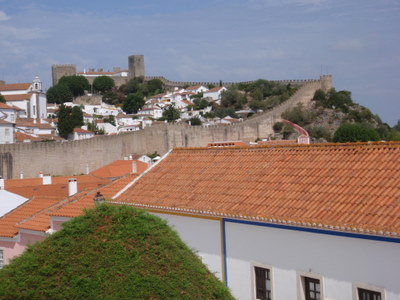 Above Left: Obidos Fortress and Castle: Contained within these walls is the original city, virtually unchanged since original construction. No cars are allowed within the wall. Obidos is still operating as a functional city with its medieval architecture.

Above Right: Roman City of Conimbriga in Roman Provence of Gallaecia near Coimbra, Portugal. There is only now a sense of discovery that this was a large city of about 10,000 people during the days of the Roman Empire.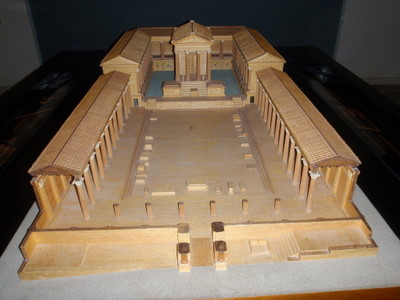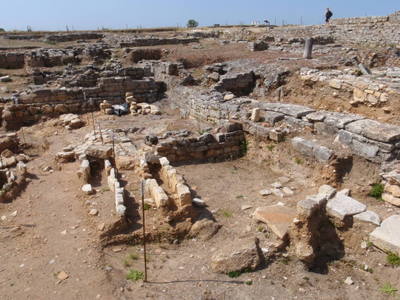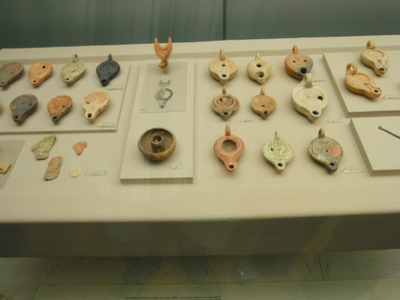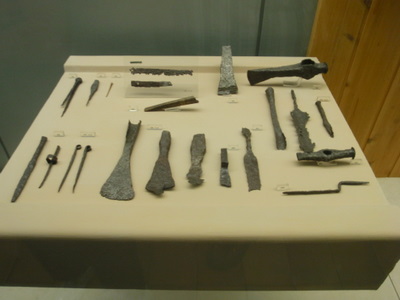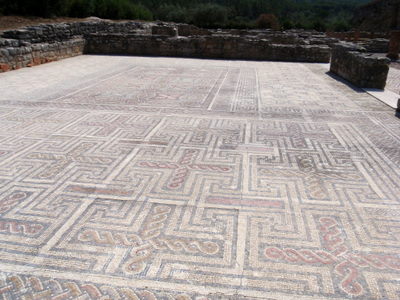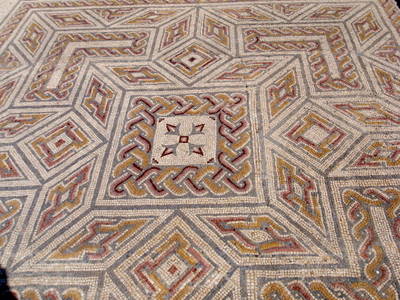 Viseu
Viseu is the largest city in the Dao wine demarcation. The city square has a local life, from about a hundred years ago, depicted on tiles which are on a street ramp wall.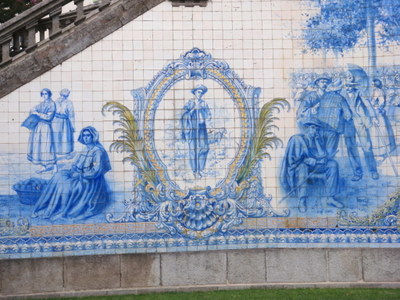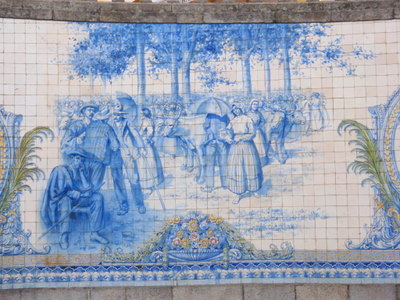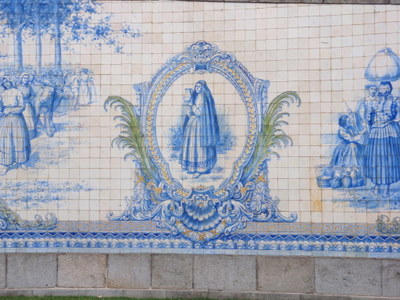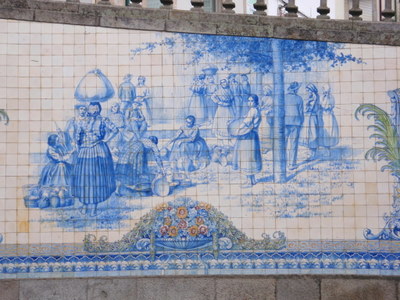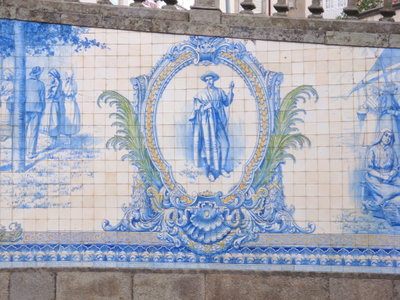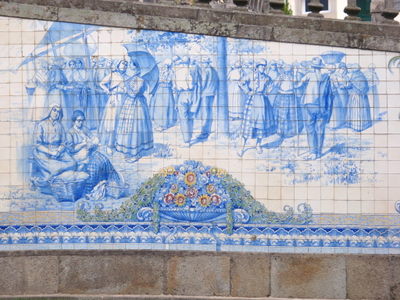 Mosteiro de Sao Cristovão de Lafoes
The Cistercian Monastery is a 12th Century Tuscan Style Cloister that was purchased by a Portuguese couple and converted into a Bed and Breakfast Inn. Modern accoutrements were added but the original theme of simple life is still maintained. The Church on the property still serves the community.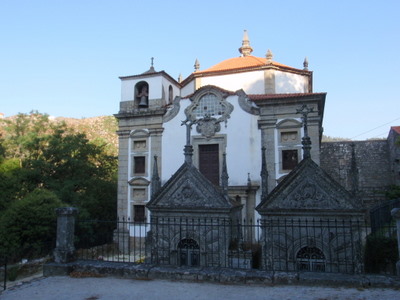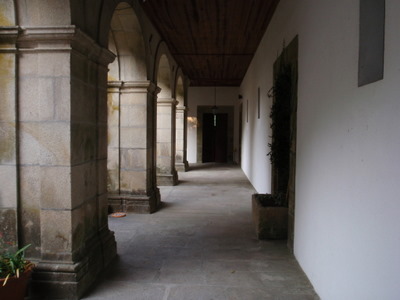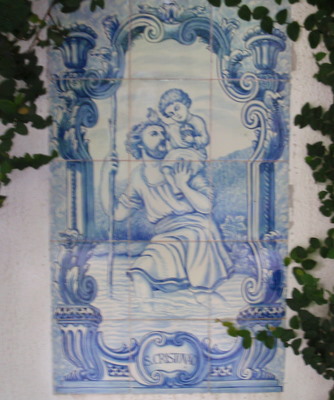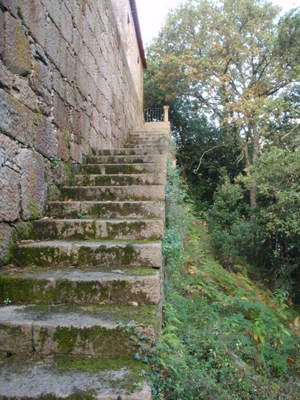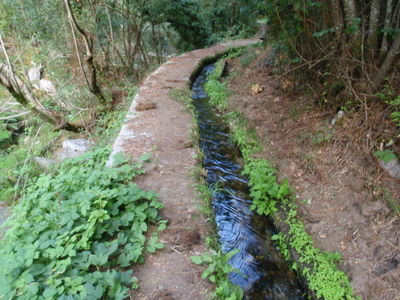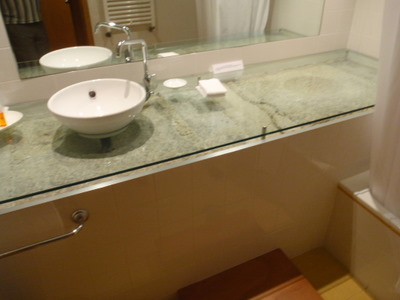 Day 2
Casa de Santar
Oh Boy, we were going to be late.

We set up a guided tour months ago while still in the USA. The Wine Tour Escort is coming in on her day off, just for us. We called, but could only leave a message. We could not find the Winery or Sales Office. We stopped at the fire department and asked for directions. The Fireman stepped outside to point to a white house. So we were looking for a white house. First of all, everything is white. Second of all we don't see a house, we see what looks like a series of townhomes next to the street, we did not see anything that looked like a traditional wine shop or winery.

We missed it again. It turns out that what we were supposed to be looking for was the mansion home of the Contessa of Santar whose family has been in the Village of Santar since 1790 (this is not her proper title but she is a Contessa of Portuguese Royalty and the title goes back to the 1700's Duke who was a merchant in South Africa). Like most gated and walled properties, no one takes care of the outside. There was no indication, to us, to make us think that all of these seemingly side by side looking structures were one house. We came back and only by coincidence (or divine intervention) we parked in front of the main gate to the property. The guide came out to greet us and we apologized to no end; she too was feeling abandoned, it was her day off, we were one hour late.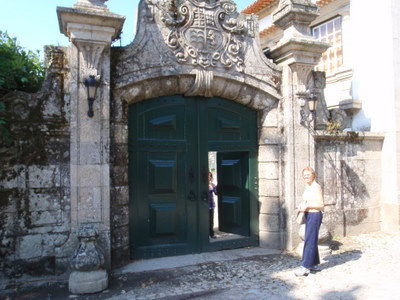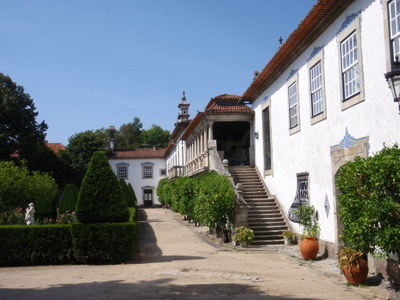 Above Left: Cecilia is inside the gate, greeting Terry. Cecilia is in charge of wine sales. She is also a personal assistant to the Contessa (Countess - Now in her 80's). We are entering through an old archway of carved stone with an old family shield (as in Nobility). We don't know any of this yet.

Above Right: We explain our lateness and apologize while stepping through the gate. Inside the gate, this is what we see. Cecilia explains the environment and situation to us. She was about to leave and she never got the message that we left for her. She states that all the problems are behind us now and we are to enjoy the tour. We sure did.

Our guided tour includes the house but not any personal areas. We got to see the family Chapel with relics of Saints, an old gilt laden carriage, and a personal sedan (to be hand carried by footmen), horse tack from different time periods, a well worn side saddle, and a large kitchen area that contains a natural spring fountain that has been used to supply the town with water when there was a need.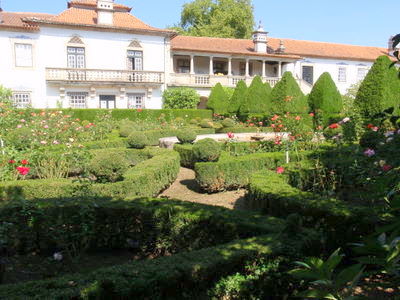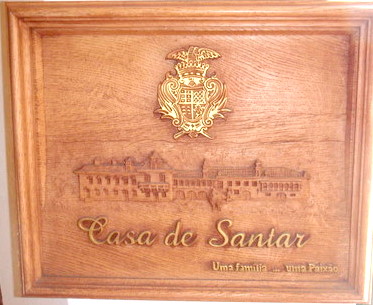 Above Left: This is the back of the house. There is a five hectare garden (ten acres) with a swimming pool and a fish pond, fruit trees, vegitables, flowers, hedges, grape vines, and a view of the valley. This view of the house (casa) is the same as on the wine bottles - See adjacent image.

Above Right: A wall plaque in the wine store reads Casa de Santar, One Family, One Passion. Note the design of the house, that is an exact replication!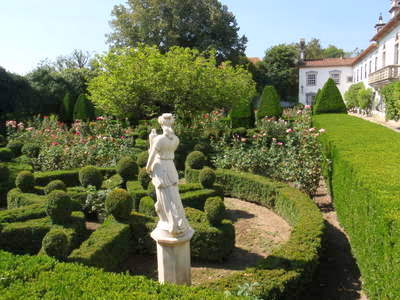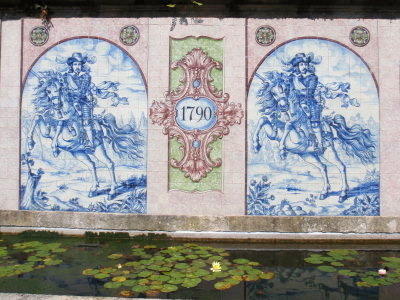 Above Left: Statues in the garden.

Above Right: Fountain with Coy.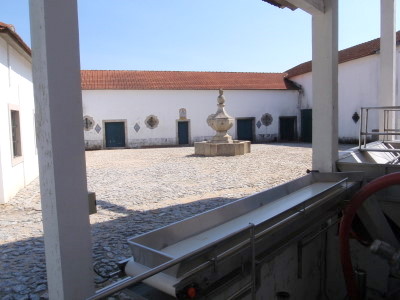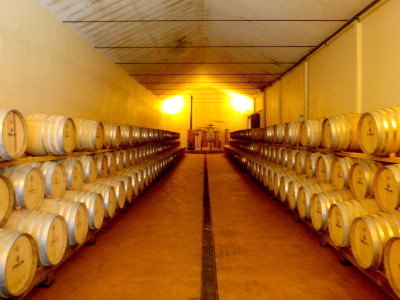 Above Left: In the foreground (down a chute in the pictures shadow) is the grape de-stemmer and behind the camera are the initial climate controlled stainless steel holding vats. In another week they will be too busy to let tourists run around the property, our seasonal timing is perfect. The buildings in the picture are climate controlled cask and barrel storage rooms (caves) used for aging.

Above Right: French Oak Barrel aging and storage.

Along the way, we have learned that the family estate's winery process and services are provided to the entire Santar community - House of Santar is the community winery, selling some of it's own brand, some brands of other local vineyards, as well as pooling the grapes for one large community winery. They meet the demands of the Domain of Control and sell under different labels. Our Dao red wine of the Casa de Santar, that we bought and brought home, was the best wine that we have ever tasted, period. They also make a sparkling wine and we are waiting for New Year's to try it.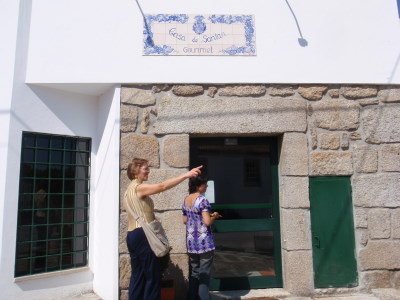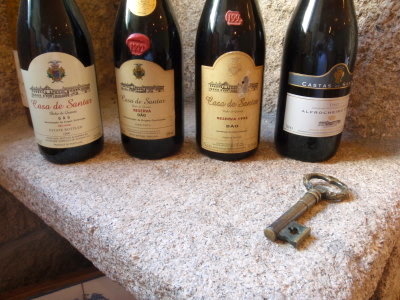 Above Left: This is the store for the wines of Casa de Santar. It is no bigger than what is pictured. Terry is pointing to a very modest sign that we did not see, the sign can only be read coming from the opposite direction. Cecilia is opening the store, just for us, it is otherwise closed on Mondays.

Above Right: A few of the products of Casa de Santar.




Previous Day Top Next Day