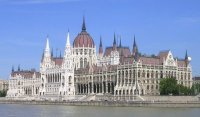 Leaving the House Checklist, v13
Have used the
Tour/Travel Planning Checklist
(Use this link or 2 clicks on Previous Checklist at page top)
 
Before the Gate (apriori), 
Many Items Repeated from the Tour/Travel Planning Checklist

[ ]   Passport(s), Visas
[ ]   Schedule, Itinerary, 
[ ]   Hardcopy, Receipts, Deposits, Reservations, Flight Tickets, 
      Documents, Vehicle reservations, download copy/transfer to
      data memory device
[ ]   Phone, iPod, Notebook, Pad, camera (data storage) and appropriate
[ ]    charging systems, batteries, (applicable) cables
       Note (Double Check): packing the correct cable(s) 
       especially the data transfer cable(s)
[ ]   Driver License, International,
[ ]   AAA Member Card (lots of discounts, even in countries without
      coverage), Insurance Card
[ ]   Update/Obtain Enough Prescription and OTC Medications
[ ]   Cash, Appropriate Denominations
[ ]   Assemble/buy Presents/Gifts if Desired
[ ]   Bank Cards, inform bank of travel plans/countries to visit
[ ]   Make Month/Period Payment Arrangements, Pre-Pay Utilities, 
      Auto Pay, Pre-Write Payment Checks and Post the Mail Date
      for Someone to Mail for appropriate billing cycle, or 
      make arrangements for someone to do this task for you
[ ]   Arrange or Pre-Arrange Monthly or Cycle Billing Payments: 
      Pre Pay or Over Pay Utility bill if you are going to be away 
      over a 
[ ]   Important Documents: Known, Specified, Secured
[ ]   Send Schedule (Daily Lodging, Address, Their Phone #, Your Phone #, 
      Country Codes)
[ ]   Mail Stop, Neighbor Pickup                
[ ]   News Paper Stop, Neighbor Pickup,          
[ ]   Trash / Waste Arrangements                 
[ ]   Notify: Neighbor, Family, Police, Local Authorities, 
      Security Monitor Agency, Office
[ ]   Inform Someone of Late/Expected Delivery/Shipment/Freight
[ ]   Assemble or Create Address Labels for Mail and Post Cards

House/Home

[ ] Plants and Animals, 
[ ]   Make Arrangement Before Trip:        
[ ]   Food & Water Care, Setup & Do               
[ ]   Clean Up                                   
[ ] Intrusion Alert:                                       
[ ]   Devices / Alarm(s) Set                     
[ ]   Keys Secure      
[ ] Utility / Appliance Settings:
[ ]   Temperature Settings as Desired - hot water heater, 
      house water boiler, house thermostat(s)
[ ]   Electrical Appliances Off / Unplugged    
[ ]   Exterior Hoses (Wrap, Disconnect)  
[ ]   Coffee Pot Off / Unplugged                 
[ ]   Water, as desired (running, on, off)
[ ]   Activate any home/cell/mobile phone travel plans or features
[ ] Inspect:                                               
[ ]   House Closed/Locked                       
[ ]     Windows (closed, locked, as desired), Doors (locked, bolted),
        wood slide stops in place
[ ]     Answer Machine Set as Desired / Unplugged  
[ ]     Email, Out of Office Auto Reply turned on (work/home)
[ ]     Computers shut down/off/unplugged/UPS off/as desired
[ ]   House Exterior, Check
[ ]     Ornaments, as desired
[ ]     Hoses, wrapped/stored/set as desired
[ ]     Water, off/timer(s) set
[ ]     Grill/Equipment secured
[ ]     Gates closed/as desired
[ ]   Vehicles:
[ ]     Non Travel Vehicle: Locked, Garage Door Openers 
          removed from outdoor vehicles, valuables out of site  
[ ]     Travel/Airport Vehicle: Toll Change or Electronic Toll Device 
          on Dashboard (if not mounted), no valuables left in site
[ ]     Fuel topped off
[ ] Valuables Stored Safely: 
[ ]   Travel Wallet/Purse set up, Regular Wallet/Purse stowed                       
[ ]   Jewelry, Art                               
[ ]   Guns, Weapons                              
[ ]   Check Books (maybe validate check quantity/number)    
[ ]   Safe(s), valuables stored/re-stored, safe closed and locked, keys, combination
[ ]                                                        


Last Minute Things
These Item(s) May Be Checked Off Already
But may be needed while everything else is packed.
Learn to use common assembly areas, like:
Refrigerator Shelf, Placed up-front in a To-Go Bag (Travel Food, Medications, ...)
By the Door, in a Box/Bag or a Stock Pile (Clothing, Pillow, Shaver, ...)
On a Table/Bench Corner, Gathered Together (Travel ID, Personal, Wallet, ...)

[ ] Wallet, Checkbook
[ ] Pillows (sleeping and throw)                     
[ ] Medications (keep easy to find while traveling),
[ ]   Remember to Take scheduled Meds
[ ] Coats, Jackets, Rain Coats                            
[ ] Shaver, Shaving or Traveling Kit, Electric Cords     
[ ] Toothbrush, Toothpaste
[ ] Comb, Brush 
[ ] Travel / Alarm Clock  
[ ] Jewelry  
[ ] Exercise Outfit/Regelia
[ ] Electrical Converters (voltage &/or plug)             
[ ] Travel Meal &/or Snacks 
[ ] Books / Reading Materials (Business, Travel, Language, Pleasure)
[ ] Hair Dryer                                                
[ ] Beverage, Coffee, Creamer, Mug(s)
[ ] Hand Lotion
[ ] Bike Gear, Helmets, Gloves, Bottle, Mirror, Shades, Shirts, Pants
[ ] Rain Gear: Umbrella, Jackets, Pants, Cover,
[ ] 
[ ]
[ ]
[ ] 
[ ]
[ ]

The Physical Departure

[ ] Visually insure that the garage door closes and stays closed
    Issue: Sometimes something like a toy or even snow can keep a 
            garage door from closing completely and newer garage 
            doors will automatically reverse direction.
    Issue: Many of us change from our normal routines for vacation
            or travel trip departures. One such change is facing the
            travel vehicle in a driveway away from the residence
            for easy loading purposes - Remember to actually
            close the garage doors in the excitement of departure.
[ ] Issue: Some government frequencies and combinations can 
            disrupt some garage door controls.
    Issue - Garage Door Security: There are many ways, from unplugging  
            the opener, locking with a key, to actually placing locked vice 
            grips on the rail next to a door wheel.
[ ] Property Gates as desired
[ ]

Caution: Items Most Often Forgotten or Lost While Traveling
In most cases they are left in wash rooms or toilet rooms;
Train yourself to double check every shower/bath/toilet/
change-room facility before departing!
Watch, Jewlry, Ring in Wash Room (Learn to always put these items into your pant pocket, toiletry bag, bra, or shoe)
Soap, Soap Dish
Plug Converters
Wallet, Checkbook (falls out of pants onto floor)
Passport (works its way out of pocket, while repositioning for sleep on long flights)
Always have photocopies of your passport main page (one in each piece of luggage, including carryon)